Tutorial for Ordering from ABRC

1. Login onto your ABRC account by clicking on "Stocks"->"Place Order" or click here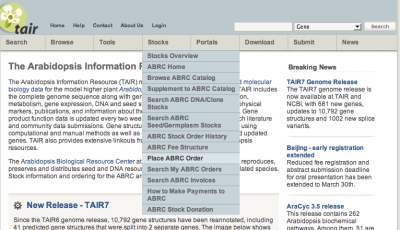 2. Select the appropriate "Affiliation" and click "Continue"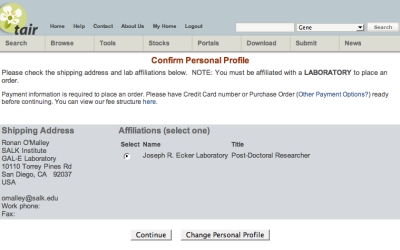 3. Once you reach the order screen minimize the ABRC window and check any SALK lines you need from this website and click "Submit"